Avoid Muslim Lebanon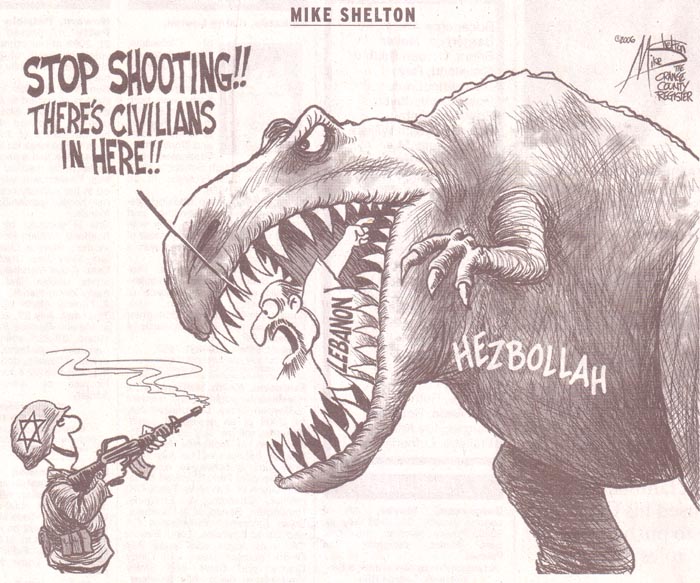 Hezbollah is in control of Lebanon
Marine Le Pen in Lebanon row after refusing to wear headscarf
By Ghazi Balkiz and James Masters, CNN
February 21, 2017
Beirut (CNN)France's Marine Le Pen canceled a meeting with Lebanon's Grand Mufti Tuesday after refusing to wear a headscarf.
The far-right presidential candidate is on a two-day tour of Lebanon where she is courting Franco-Lebanese votes ahead of the first round of French elections on April 23.
Le Pen told reporters that she was surprised by the requirement. But a spokesman for the Grand Mufti said Le Pen had been informed of the need to wear a head covering before the meeting.
Le Pen said she had met the Grand Mufti of Al-Azhar during a visit to Egypt in 2015 without covering her head.
"I met the grand mufti of Al-Azhar," she told reporters. "The highest Sunni authority didn't have this requirement, but it doesn't matter."
"You can pass on my respects to the grand mufti, but I will not cover myself up," she insisted.
Le Pen has been outspoken in her opposition to the headscarf and has stated that she would ban all religious symbols in public places.
A spokesman for Lebanon's Sunni religious leader, Grand Mufti Abdel Latif Derian, told CNN that Le Pen had been informed of the need to wear a head covering prior to the meeting.
Burqa, niqab banned in France
"I personally greeted her at the door of the Edict House and wanted to hand her a white headscarf that was in my hand, she refused to take it," Khaldoun Awas explained.
"I urged her to put it on, she refused and said she would not put it on and walked out without attending the previously agreed upon meeting with the Mufti. The Edict House regrets such inappropriate behavior at such meetings."
Shortly after the incident, Florian Philippot, the vice president of Le Pen's Front National Party tweeted: "In Lebanon, Marine refuses to wear the veil. A beautiful message of freedom and emancipation sent to women in France and the world!"
The burqa and the niqab, a full face veil worn by some Muslim women, have been prohibited in public areas in France since 2011. Headscarves and other "conspicuous" religious symbols were banned from French schools in 2004.
Mayors in some French towns sparked controversy and protests last summer when they banned women from wearing burkinis on beaches in the wake of the Nice terror attack. The ban was later overturned.

How Lebanon Is Threatened by Syria's Rebellion
By Rania Abouzeid / Beirut Monday, May 21, 2012
Time
An uneasy, fragile calm returned to the Lebanese capital Beirut and the northern city of Tripoli on Monday, a day after the worst clashes between pro- and anti-Syrian Lebanese factions since 2008. The violence erupted after the killing of a prominent anti-Syrian Sunni cleric, Sheikh Ahmad Abdel Wahed, and an associate. The pair were shot dead by soldiers in the northern Lebanese region of Akkar after their convoy allegedly failed to stop at a checkpoint. And while the politics involved are local and sometimes impenetrable, the consequences are much broader. They illustrate how this tiny country, wedged between Israel and Syria, continues to be captive to its geography.
The sheikh's death was just the latest incident to tap into the deeply seated frustrations of the largely anti-Syrian Lebanese Sunni community, and Sunni reaction to the killings was immediate and predictable. Protests erupted and roads, initially in the north but then later in other parts of the country, were closed with burning tires. In an impoverished Sunni section of Beirut heavy machine guns and rocket-propelled grenades were used in overnight clashes.
Lebanon's vibrant, often violent domestic politics have been shaped by events taking place in its larger neighbors, and it has been a stage for their proxy wars, courtesy of sectarian leaders who have often been willing pawns to foreign meddling. It is not surprising that elements of Syria's 15-month conflict have come to Lebanon. But it is troubling nonetheless.
Lebanon has been divided along pro- and anti-Syrian lines since at least 2005, when Sunni leader and former premier Rafik Hariri was assassinated in a blast his supporters blamed on Syria and its local allies. The killing and the domestic and international outrage it provoked propelled Damascus to withdraw its military from Lebanon that year, ending a 29-year presence. In the years since, the gulf between the two Lebanese camps has widened. Like so many things here, it is sharply sectarian. On one side are the Shi'ite parties of Hizballah and Amal, and their Christian allies who support Syrian President Bashar al-Assad. On the other is an anti-Assad coalition of Sunnis, Druze and rival Christians.
The stage has long been set for a conflagration. There was a brief flare-up in May 2008, when Hizballah, enraged by a decision by the anti-Syrian government of the day to uproot its independent military communications network, overran parts of the Lebanese capital in a potent display of military prowess that left its overpowered Sunni rivals seething and humiliated. For many Sunnis, the scars of 2008 are still raw.
A little over a week ago, politics once again returned to the streets, when running gunbattles erupted in parts of Tripoli between residents of the conservative anti-Syrian Salafi neighborhood of Bab al-Tebbane, and the adjacent pro-Syrian Alawite neighborhood of Jabal Mohsen. (Fittingly, the street dividing them is called Syria Street.) Such local enmities and conflicts are often unalarming in a national sense, especially since there have often been deadly clashes between the two Tripoli neighborhoods. But this time, things began to add up.
The trigger for the violence was the arrest of a little-known Sunni Islamist called Shadi Mawlawi. Mawlawi, who was not a wanted man, was at a social services center run by a local anti-Syrian politician, having been lured there by an element of the security forces perceived as sympathetic to Hizballah. He has now been charged with belonging to a terrorist organization, although his supporters say he was nabbed because he helps Syrian refugees fleeing to Lebanon. Mawlawi's arrest brought the Sunni community to a near tipping point. It was the latest in a list of grievances and perceived humiliations borne by the group, specifically its northern Salafists. The charge of belonging to a terrorist organization was particularly bitter, given that the community is still protesting the five-year detention of some Islamists who have been held without charge on suspicion of belonging to extremist groups. There are economic reasons for the anger as well. Northern Lebanon in general, and Tripoli in particular, are impoverished, long-neglected areas that have benefited little from economic development in the rest of the country. The tipping point came with the sheikh's death on Sunday, when many Sunnis around the country took up arms in protest.
Shocked by the rapid deterioration of the security situation in the past few weeks, some Lebanese fear a replay of the chaos of the early 1970s that led to the civil war. Back then, the country was similarly polarized over one of its neighbors. It was split over the issue of Palestine, or more specifically, the influx of guerrilla groups expelled from Jordan during the bloody 1970s Black September crackdown. Leftist, pan-Arab, mainly Muslim parties in Lebanon supported the Palestinian guerrillas in their fight against Israel. Right-wing, mainly Christian nationalists did not. The ensuing conflicts contributed to a civil war that took 15 years to end.
There's another worrying similarity. For the first time in a long time, the neutrality of the Lebanese army has been questioned. The military, considered one of the few state institutions which is at least superficially above the sectarian fray, was accused by some Salafists of siding with the Alawites during the fighting between Bab al-Tebbane and Jabal Mohsen. That view was cemented by the death of Sheikh Abdel Wahed. It's a serious charge, given that the institution's unity depends on its neutrality.
The army was quick to offer its condolences for the "regrettable" incident and promised a thorough investigation. Still, a group of clerics from Akkar ominously threatened to form a "Free Lebanese Army," a sentiment recalling the dark days of the civil war when the army split along sectarian lines. Some army units withdrew from Akkar on Sunday following the shooting, in a bid to ease tensions.
Prominent anti-Syrians like Sunni leader Saad Hariri, son of the slain former premier, warned against a confrontation between the army and the people. "We do not blame the Lebanese army as a whole for the murder, because the army is the national military institution by which the people of Akkar have always stood," he said in a statement. "But it is clear that some people involved in this murder want to use the institution and its symbol to import the crisis of the Syrian regime with its people and the whole world, to Lebanon, in a desperate attempt to save it from its unavoidable end."
Religious and political leaders from across the political divide have urged calm. Still, questions remain about when and why the soldiers opened fire. Did the sheikh's convoy fail to stop, or as one of his driver's said, was it turning around after the sheikh had been humiliated by an officer?
The incident has increased pressure on Prime Minister Najib Mikati, a Sunni from Tripoli, who must tread a fine line between his government (which is dominated by Hizballah and its allies) and his hometown constituency. The government's policy of "dissociation" from the Syrian crisis is looking increasingly untenable. It survived Syrian infringements of Lebanese sovereignty — the government barely blinked during a handful of incursions by Syrian forces and incidents of gunfire into Lebanese territory despite the fact that several Lebanese were killed — but this may be more difficult to contain.
It's a fragile, easily combustible situation, made more so by the influx of Syrian refugees. The figure is at least 24,000 — and climbing. The first waves of mainly Sunni Syrians crossed into the northern Lebanese, largely Sunni and fiercely anti-Syrian region of Wadi Khaled. Many had blood ties to the region, and were housed in relatives' homes, in schools and in mosques. In recent months, a large number of Syrian refugees have entered the Bekaa, which is more politically and religiously diverse. Parts of it, like the area around Baalbek-Hermel, are Hizballah strongholds. There are acute housing shortages for refugees in the region, the UNHCR says, but neither the UN body nor other NGOs want to house Syrians in tents, for humanitarian reasons.
Hizballah, too, does not want Lebanon to establish refugee camps like those in Turkey, but theirs is a very different calculation: "We cannot accept refugee camps for Syrians in Lebanon because any camp... will become a military pocket that will be used as a launchpad against Syria and then against Lebanon," Hizballah's deputy secretary-general Naim Qassem said in March, according to the Beirut-based Daily Star. In other words, Hizballah does not want a situation akin to that in the early 1970s, when Palestinian guerrilla groups set up bases (not to be confused with Palestinian refugee camps) in southern Lebanon and parts of the Bekaa to launch attacks against Israel from Lebanon. Still, some aid workers say that the establishment of camps is inevitable, given the rising number of refugees. The issue is already a domestic political football, and risks further enflaming existing tensions.
As night fell Monday, there were reports of new roads being closed with burning tires even as others were reopened. Nevertheless, the Lebanese are used to volatility. They are remarkably adept at dusting off their weapons at the slightest provocation, racing to the brink of what seems like a new civil conflict, only to pull away from it just as suddenly. The next few days will determine if recent events are just another spasm of violence, or something more.
Lebanon's clerics attack domestic violence law
By DAVID E. MILLER / THE MEDIA LINE
06/27/2011
Jerusalem Post
Grand Mufti: Islam is enough to protect women from abuse; activists say religious law doesn't deal with domestic violence, rape cases.
New legislation intended to combat domestic violence in Lebanon has run into opposition by the country's religious establishment.
Dar Al-Fatwa, the country's highest Sunni religious authority, claimed that the new law contradicted Islamic law (sharia) and would deprive Muslim women of the ability to turn to religious courts for protection. It warned the legislators against "religious innovations" such as the concept of rape within the marital framework.
"[The draft law] was not introduced to improve women's status, but rather to break up the family similar to Western ways, which are foreign to our society and values," the statement from Dar al-Fatwa said following a meeting between the Grand Mufti of the Republic Sheikh Mohammad Rashid Qabbani and other leading Sunni sheikhs.
Lebanon, a patchwork of different religions and differing attitudes towards modernity, has become a battleground for women's rights. Among Islamists, the push for issues such as birth control and other feminist issues is often interpreted as a Western assault on the Muslim faith.
Personal status issues are dealt with in Lebanon by the country's religious sects, and womens' rights advocates are treading carefully in lobbying for the new law.
"We disagree with the decision of Dar Al-Fatwa, and urge them to reconsider their position," Aman Kabara-Shaarani, president of the Lebanese Council of Women (LCW), told The Media Line. "We are engaged in ongoing dialogue with the religious authorities on this issue, and were surprised by this announcement." LCW is an umbrella organization representing 170 civil rights organizations nationwide.
The draft law, which would be added to Lebanon's penal code, was approved by the caretaker government of Saad Hariri in April 2010 and was sent to parliament for further debate. The bill criminalizes marital rape and forces police to intervene when a woman files a domestic violence complaint against a family member.
Rasha Moumneh, a Beirut-based researcher at Human Rights Watch, said Lebanese women suffered no more domestic violence than women in other countries, but they have no law to protect them. She said the Sunni religious establishment, led by Qabbani, was less concerned about the encroachment of Western ideas than of losing power.
"The religious establishment fears loss of power," Moumneh told The Media Line. "This is because according to the law, domestic violence issues will be discussed in civil courts rather than religious courts."
Moumneh said that religious opposition to the draft law was part of a larger campaign against the push for women's rights in Lebanon. She contended that women's legislation in Lebanon was based on the United Nations Convention on the Elimination of All Forms of Discrimination against Women (CEDAW), which extremist Sunni organizations had recently decided to attack.
"In the north, Salafists [Sunni fundamentalists] have been handing out leaflets against the UN convention, which Lebanon had ratified back in 1997," Moumneh said.
Lebanon's Islamists claim that the draft law contradicts the current law on personal status, but Moumneh said this was false, saying the current law doesn't treat domestic-violence issues at all. The only legislation protecting women is of a general nature covering any kind of violence. Women's rights activists say it's insufficient because police usually claim it doesn't authorize them to intervene in cases of violence within the home and family.
Rima Abi-Nader, a social worker at Kafa, a Lebanese organization tackling domestic violence and the initiator of the new legislation, said social attitudes allowed Lebanese men to practice almost unlimited domination over their wives.
"Some religions give men the right to beat their wives, and act as a dictator at home," Abi-Nader, who operates a hotline for domestic violence, told The Media Line. She said one of the most important components of the new law is psychological and behavioral training, which will allow the husband to return to the family.
Moumneh of Human Rights Watch said that although the Sunni establishment is the most vociferous in opposing progressive legislation, it is by no means alone. Hezbollah, the country's leading Shiite group, also opposes universal legislation that would harm its absolute authority to decide in personal matters within the Shiite community.
"Naim Qasem, the deputy secretary-general of Hezbollah, has spoken out against a universal civil status law in Lebanon," Moumneh said. "A new nationality law, which will allow women to pass on their Lebanese nationality to husbands and children, was opposed across the board by all religious groups."
Moumneh said that the religious establishment in Lebanon was not independent, but tightly linked to the political leadership of Lebanon's sects. In the case of Dar Al-Fatwa, that would mean a link to Saad Hariri's March 14 movement.
"There is a common perception that March 14 is more moderate than other groups on these issues, but in reality that's not the case," Moumneh said.
Thousands in Lebanon honor bodies of Hezbollah fighters
Unusually quick return of corpses by Israel was intended to restore calm.
Saturday, November 26, 2005
By ZEINA KARAM The Associated Press
BEIRUT, LEBANON – Israel returned to Lebanon on Friday the corpses of three Hezbollah guerrillas killed this week in fierce fighting in a disputed border area - an unusually quick return intended to restore calm. Hezbollah's leader told supporters the group would nonetheless continue to try to kidnap Israeli soldiers.
"It is our natural right to capture Israel soldiers," Sheik Hassan Nasrallah told a rally in the Hezbollah stronghold of south Beirut. "Indeed, it is our duty to do that."
Hezbollah's show of force - attacks on the Lebanese-Israeli border and Friday's mass rally - aimed to affirm the group's significance as a main player in Lebanese politics and as a key to stability with Israel.
Lebanese Prime Minister Fuad Saniora had demanded Wednesday that Israel return the bodies, saying it was necessary to restore calm after the clashes Monday, the heaviest in years.
Israel handed the bodies to the International Red Cross, which drove them through the Naqoura crossing on the Lebanese-Israeli border Friday.
Israel has previously kept the bodies of Hezbollah fighters for long periods - sometimes years at a time - eventually returning them in negotiated swaps for the remains of Israeli soldiers or prisoners. Its quick delivery this week indicates a desire to defuse tension on the border and to deny Hezbollah a pretext to launch further attacks.
Further, Israel knows that an escalation in border fighting would turn Lebanon's attention away from the country's main preoccupation - the U.N. investigation into the assassination of former Prime Minister Rafik Hariri and relations with Syria. The investigation has implicated top officials in Syria, a longtime enemy of Israel.
Sheik Nasrallah was on hand to welcome the guerrillas' coffins when they arrived in Lebanese ambulances at a complex south of Beirut. Families of the guerrillas were among several hundred mourners. Some threw flower petals at the caskets, which were wrapped in Hezbollah's yellow flag.
"We are used to martyrdom. I have five more (sons) and I am ready to offer them," Ibrahim Mousawi, the father of slain guerrilla Mohammed Mousawi, told Hezbollah's Al-Manar television.
In his speech, Hezbollah leader Nasrallah said he did not consider the kidnapping of Israeli soldiers to be a crime, and Hezbollah's attacks this week had sent a message that the group is still ready to defend Lebanon.
"We are not weak and we will not be weakened ... we are not afraid and we will not be frightened," he said in a speech to thousands of supporters that was interrupted several times by their roars of "Death to Israel!" and "Death to America!"
After his speech, Hezbollah pall bearers carried the three coffins to a podium where Nasrallah, a medium-ranking cleric, prayed for their souls.
The U.N. Security Council accused Hezbollah of starting Monday's fighting - something Hezbollah denies. It is thought the group may have been trying both to capture Israeli soldiers for a future exchange of prisoners and to take the pressure off Syria stemming from the U.N. investigation into Hariri's assassination.
In the fighting, Hezbollah guerrillas fired rockets at Israeli military posts, and Israel retaliated with airstrikes and an artillery bombardment. Eleven Israeli soldiers were wounded and four guerrillas were killed. The fourth guerrilla was carried back into Lebanon by his comrades and buried on Tuesday.
Fighting briefly resumed Wednesday when an Israeli civilian in a hang glider drifted across the border and landed inside Lebanon. Israeli troops shot at Hezbollah guerrillas to prevent them capturing the civilian as he ran back to Israel.
Last year, Hezbollah swapped an Israeli businessman and the bodies of three Israeli soldiers for about 400 Palestinian and Lebanese prisoners.
Inside Hezbollah's Lebanon
The Washington Times
By Barbara Newman
July 20, 2006
As the Israeli military and the Lebanese Hezbollah exchange blows and Middle East violence escalates, the chattering class moves to center stage on the pundit circuit. My conclusion after listening to hours of this is to question how little is known by so many about something so important.

In the late 1980s, I was commissioned by Central Television in London -- one of the important independent stations in the United Kingdom -- to produce a documentary program about hostages being held in Lebanon by Hezbollah. I had access to the material through many old contacts from Lebanon, especially Elie Hobeika. Mr. Hobeika had been chief of security for the Christian Lebanese Forces, but was forced out of the country after heading the operation that killed about 1,200 Palestinians in the Sabra and Shatilla refugee camps in 1982, following the assassination of Christian President-elect Bashir Gemayel. Mr. Hobeika had taken his wing of the Lebanese forces to Syria.

Timing is everything. And my request to Mr. Hobeika arrived at about the same time that Syria wanted to clip Hezbollah's wings -- not directly but through a critical TV documentary. Obviously, any TV investigation about the hostages would not be friendly to Hezbollah. Mr. Hobeika explained to me that Hezbollah's success in taking hostages had begun to turn around. It wasn't the terrorist activities of Hezbollah that irritated the Syrians but the lack of coordination. For example, the Syrians were furious when ABC producer Charles Glass was seized and held in the Hezbollah-controlled south Beirut suburbs, and they eventually arranged for him to be freed.

I flew with a Lebanese friend who worked for Mr. Hobeika from Paris to Damascus. Mr. Hobeika met us at the airport, took us to the VIP lounge and phoned Vice President Abdel Halim Khaddam, actually waking him up. We got visas immediately and then drove with Mr. Hobeika and his security detail to his militia's headquarters in Zahle, a Christian city in Lebanon, in the Bekaa Valley, which borders Syria.

Early the next day, three trucks filled with Syrian commandos dressed in their pink-and-brown camouflage gear showed up to be our security as we filmed in Baalbek, probably the most dangerous place in the world at the time. They surrounded me in a circle, guns pointed out, as I filmed the Sheik Abdullah Barracks. It was the headquarters of the Iranian Revolutionary Guards as well as Hezbollah. Several hostages were being held there. After the filming, Sheikh Hussein Mussawi, the head of Hezbollah, sent me a message inviting me to interview him at his headquarters in Baalbek. Talk about deja vu. He excoriated the West for its degeneracy and called the Israelis and Jews "microbes who need to be exterminated."

Hassan Nasrallah, the current head of Hezbollah, is Mussawi's direct successor. Before his recent operation -- abducting two Israeli soldiers and allowing Israel the opportunity to destroy his military wing -- Mr. Nasrallah was thought to be almost infallible. He had acquired the charisma of a winner, which is so important in the Arab world, by claiming to head the only Arab army that ever defeated Israel. This is his own twist on Israel's 2000 evacuation from Lebanon.

Mr. Nasrallah's esteem in the Arab world cannot be overstated. He is especially close to Syrian President Bashar Assad and his British-born wife, who look at him as a spiritual being.

It is not widely known that one of Mr. Nasrallah's sons was killed in a Hezbollah-Israel border attack a few years ago, but this adds to his aura on the street where he lives.

The sweet, fragile Lebanese democracy that some commentators poetically invoke is a hoax. Mr. Nasrallah was the winner of the so-called democratic elections, picking up 14 seats, getting two ministries with a third -- Foreign Affairs -- in his pocket and making an alliance with the most popular Christian there, Gen. Michel Aoun. This effectively gives him a headlock on state politics.

The Lebanese parliament, under Mr. Nasrallah's thumb, says that implementation of U.N. Security Council Resolution 1559, calling for the disarmament of Hezbollah, is an "internal affair." Mr. Nasrallah says it will never happen.

Aside from the $100 million Hezbollah gets from Iran, it gets additional millions from criminal activities in the United States and elsewhere. In one instance, money from a Hezbollah cell in Charlotte, N.C., was used to purchase the most sensitive weapons of war in Canada.

We'd be a lot safer with the destruction of Hezbollah. It would be a good lesson to like-minded extremists that what wins is pragma and not dogma.

Barbara Newman is a TV producer, senior fellow at the Foundation for the Defense of Democracies and co-author of "Lightning out of Lebanon: Hezbollah Terrorists on American Soil."

Israel strikes Lebanon religious building July 22, 2006
The Associated Press

BEIRUT, Lebanon — Israeli warplanes struck Sidon early Sunday, targeting a religious building run by a Shiite Muslim cleric close to Hezbollah in their first hit inside the southern port city, currently swollen with refugees from fighting further south.

Also early Sunday, a huge explosion reverberated across Beirut, apparently caused by an Israeli air raid on the capital's southern suburbs.

At least four people were wounded in the airstrike that targeted Sidon for the first time since Israel launched its massive military offensive against Lebanon and Hezbollah guerrillas July 12, hospital officials said.

Strikes early in Israel's campaign hit bridges outside the city of 100,000, where 35,000 refugees are also now residing.

Witnesses said the Israeli jets fired two missiles that directly hit the four-story Sayyed al-Zahraa compound in Sidon. The compound, which contains a mosque, a religious library and a seminary, was entirely destroyed but was believed to be empty at the time of the strike, they said.

A man and his wife in a nearby house were lightly wounded from broken glass, while two other people strolling near the compound were also hit by shrapnel, hospital officials said.

The compound is run by Sheik Afif Naboulsi, a Shiite Muslim cleric close to Iran and the militant Hezbollah group.

Minutes earlier, two other blasts also shook Beirut also caused by an Israeli airstrike on the southern suburbs where Hezbollah headquarters, including the residence of Hezbollah leader Sheik Hassan Nasrallah have been flattened by repeated Israeli bombing.

Israeli warplanes also hit targets in eastern Lebanon's Bekaa Valley firing missiles in the cities of Hermel and Baalbek at around 11 p.m. Saturday, witnesses said. There was no immediate word on casualties in either strike.
Returning Home to Ruins: Shock Is Mixed With Outrage
Published: August 15, 2006
BEIRUT, Lebanon, Aug. 14 — Four hours after the cease-fire with Israel started Monday morning, Dr. Abdel Munaim Mansour stood staring in disbelief at the mountainous of rubble that was once the apartment building where his family lived.
"We will kill every American for this!" Dr. Mansour shouted, his voice cracking with rage. "Every Shiite Muslim will kill Americans! We will grind them under our shoes!"
Dr. Mansour and his wife, Seneen, an elegantly dressed couple who work at a nearby hospital, stumbled on through their old neighborhood in a state of shock, seeming almost not to recognize the charred and shredded landscape around them. They had returned, after weeks of exile in the relative safety of the mountains, to the capital's southern Shiite district, which has been largely deserted during a month of heavy Israeli bombardment.
Around the couple, thousands of others streamed back on Monday into the ruined streets, where smoke and the smell of rotting flesh rose from the rubble. Some cursed America and Israel and swore revenge; others simply wept. Most said that before they returned, they had no idea of the scale of the destruction in this area, which includes many Hezbollah offices.
"Why did they bomb here?" asked a 60-year-old woman in a black-and-white head scarf who gave her name only as Umm Abdullah. "So that people would turn against Nasrallah and the resistance?" referring to Sheik Hassan Nasrallah, the Hezbollah leader. "But that will never happen. Whatever happens, we could never hate the resistance. They're part of our blood, they're our children."
She gazed around sadly at the ruins. "If I only had a thousand livres for bread," she said, about 75 cents, "I would give it to the resistance."
A tall man in a blue shirt stepped eagerly past her, seemingly glimpsing the vista of ruins for the first time. "All of us are Hassan Nasrallah!" he bellowed. "Every man, every woman, every stone is Hassan Nasrallah!"
The tall man, as it happens, was Hassan Nasrallah. Not the Hezbollah leader, he quickly explained; he simply had the same name. He works at a bank nearby and is a distant relative of the revered cleric, he said.
After he had finished yelling, Mr. Nasrallah became polite and quiet. "We are not against the American people, we are against American foreign policy," he said, switching from Arabic to French to talk to a reporter.
Not far away, Nurredin Asya, a soft-voiced 52-year-old shopkeeper in a black gown and wire-frame glasses, was gazing up sadly at her own apartment, on the top floor of a six-story building. It had been smashed from above, as if a giant thumb had crushed the top layer of a birthday cake. On the bottom floor of the same building is her minimarket — named Hasanain, after one of her four children. Its entryway was filled with rubble and broken glass piled high, its metal door smashed. She had another store a few blocks away. It is now a large crater.
"Everything is gone," she said.
It was not the first time for Ms. Asya. She is Lebanese but grew up in Liberia, she said, and had three food markets there until 1993, when war engulfed that country, too, and she was forced to flee. She lost $350,000, she said.
"I am thinking to take my visa and go," she said. Her husband is in Virginia, where he was visiting one of their daughters when the bombing began, and has not been able to return. But Ms. Asya said she would rather go to Britain.
As she spoke, a young girl dressed in black walked past, her cheeks wet with tears. She was holding a yellow Hezbollah flag. Elsewhere, people had planted the flag on the mounds of ruin alongside the Lebanese flag. Several Hezbollah security guards stood on street corners carrying AK-47 rifles; it was the first time they had moved openly in the area for weeks.
Ms. Asya said quietly that Hezbollah would never give up its weapons.
"You know why Hezbollah succeeds?" she said. "Because you can't see them. The army you can see, so Israel knows where they are and can get them."
"Who is Hezbollah?" Ms. Asya went on, gesturing at the residents and aid workers in the streets all around her. "They are the sons and daughters and parents of Hezbollah."
A few blocks away, earthmovers and bulldozers were digging away at the smoking ruins of a vast open area where eight apartment buildings had been destroyed Sunday afternoon in an Israeli airstrike. The construction crews had begun working within an hour after the cease-fire took effect Monday. The same blast had sheared off the walls of neighboring buildings; one woman pointed anxiously to her fourth-floor apartment, where a red outfit belonging to her baby girl could be seen hanging from the exposed bedroom.
At the edge of the open lot, a heavyset man in a white T-shirt caught sight of a skinny boy and called to him, spreading his arms. The boy ran to him, and soon they were locked in an embrace, tears streaming down their cheeks.
Later, the man, who gave his name as Abu Ahmed Bazi, said the boy, Ahmed, 9, had lost his parents and several siblings in the bombing on Sunday. The boy survived only because he happened to cross the street to buy an ice cream in Mr. Bazi's candy shop just beforehand, he said.
"I held the boy and told him to pray to Imam Ali to save us," said Mr. Bazi, his face red and sweaty. "When the bombing stopped I couldn't believe it — he wasn't even scratched."
Sectarian violence erupts in Lebanon
Iranian-backed protesters want government out
The Associated Press
Published: 1-24-2007
BEIRUT, Lebanon — Hezbollah-led protesters burned tires and cars and clashed with government supporters Tuesday, paralyzing Beirut and areas across Lebanon in the worst violence yet in the pro-Iranian group's campaign to topple U.S.-backed Prime Minister Fuad Saniora.
At least three people were killed and dozens injured as the two camps battled each other around street barricades with stone-throwing and in some cases gunfire.
The fighting quickly took on a dangerous sectarian tone in a country whose divided communities fought a bloody 1975-1990 civil war. Gunmen from neighboring districts in the northern city of Tripoli — one largely Sunni Muslim, the other largely Alawites, a Shiite Muslim offshoot — fought each other, causing two of the fatalities.
The day gave a frightening glimpse of how quickly the confrontation between Saniora's government and the Iranian-backed Hezbollah and its allies could spiral out of control, inflame tensions among Sunnis, Shiites and Christians and throw Lebanon into deeper turmoil.
In the evening, the opposition announced it would call off the roadblocks and the nationwide general strike that sparked the unrest, saying it had delivered a warning to the government. But it threatened more protests.
Opposition supporters began withdrawing from their street blockades, leaving behind burning tires, concrete blocks and debris. At one abandoned roadblock in the north of Beirut, a fire engine extinguished the burning tires.
Suleiman Franjieh, a Christian opposition leader, told Hezbollah's Al-Manar TV the next steps "will be nothing compared to what we saw today" if the government does not respond to the opposition's demands.
The Hezbollah-led opposition is growing increasingly frustrated after two months of sit-in protests outside Saniora's offices in downtown Beirut failed to force him to step down or form a new government giving the opposition more power.
Saniora vowed not to give in, saying in a televised address: "We will stand together against intimidation and to confront sedition."
He repeated his willingness to discuss a political solution to the impasse and called for a special session of Parliament.
Hezbollah gunmen seize control of Beirut neighborhoods
By BASSEM MROUE
May 9, 2008
BEIRUT, Lebanon (AP) — Shiite Hezbollah gunmen seized control of key parts of Beirut from Sunnis loyal to the U.S.-backed government Friday, a dramatic show-of-force certain to strengthen the Iranian-allied group's hand as it fights for dominance in Lebanon's political deadlock.
An ally of Hezbollah said the group intended to pull back, at least partially, from the areas its gunmen occupied overnight and Friday morning — signaling Hezbollah likely does not intend a full-scale, permanent takeover of Sunni Muslim parts of Beirut, similar to the Hamas takeover of Gaza a year ago.
The clashes eased by Friday evening as Lebanon's army began peacefully moving into some areas where Hezbollah gunmen had a presence.
But as Hezbollah gunmen celebrated in the capital's empty streets — including marching down Hamra Street, one of its glitziest shopping lanes — it was clear that the show-of-force would have wide implications for Lebanon and the entire Mideast.
Lebanon's army largely stood aside as the Shiite militiamen scattered their opponents and occupied large swaths of the capital's Muslim sector early Friday — a sign of how tricky Lebanon's politics have become.
In one instance, the army stood aside as Shiite militiamen burned the building of the newspaper of their main Sunni rival — acting only to evacuate people and then allow firefighters later to put out the blaze.
The army has pledged to keep the peace but not take sides in the long political deadlock — which pits Shiite Hezbollah and a handful of allies including some Christian groups, against the U.S.-backed government, which includes Christian and Sunni Muslims.
Three days of street battles and gunfights capped by Friday's Hezbollah move have killed at least 14 people and wounded 20 — the country's worst sectarian fighting since the 1975-1990 civil war.
Three more people were killed in two separate incidents on Friday after the Hezbollah takeover. Two of them were Druse allies of Hezbollah who died in a shooting in a hilly suburb southeast of the capital late Friday, security officials said.
For Beirut residents and those across the Mideast, it was a grim reminder of that troubled time when Beirut was carved into enclaves ruled by rival factions and car bombs and snipers devastated the capital.
The takeover by the Iranian- and Syrian-backed Hezbollah was a blow to U.S. policy as President Bush's administration has been a staunch supporter of the government in Beirut over the last three years.
"We are very troubled by the recent actions of Hezbollah," White House spokesman Gordon Johndroe said Friday.
"We urge Hezbollah to stop their attempt to defy the lawful decisions taken by the democratically elected Lebanese government. We also urge Iran and Syria to stop their support of Hezbollah and its destabilizing effects on Lebanon," he added.
The fighting also was certain to have implications for the entire Middle East at a time when Sunni-Shiite tensions are high. The tensions are fueled in part by the rivalry between predominantly Shiite Iran, which sponsors Hezbollah, and Sunni Arab powers in the region such as Saudi Arabia and Egypt.
The leaders of Qatar and Syria held talks on Lebanon in Damascus, which wields influence with Hezbollah and has close relations with Iran. Syria's official news agency said the two sides agreed the conflict in Lebanon was an internal affair and expressed hope the feuding parties would find a solution through dialogue.
About 100 Shiite Hezbollah militants wearing matching camouflage uniforms and carrying assault rifles marched down Hamra Street, a normally vibrant commercial strip in a mainly Sunni area of Beirut. They took up positions in corners and sidewalks and stopped the few cars braving the empty streets to search their trunks.
On nearby streets, dozens of fighters from another Hezbollah-allied party appeared, some wearing masks and carrying rocket-propelled grenade launchers.
The Hezbollah takeover was peaceful in some neighborhoods as the militants fanned out across the Muslim sector of the city.
Later in the day, Lebanese troops began taking up positions in some Sunni neighborhoods abandoned by the pro-government groups, but did not intervene in the clashes, which had largely tapered off into sporadic gunfire by early afternoon. Some of the gunfire was celebratory in the air by the militants.
A senior security official said the army began deploying on some streets with the end of the clashes and would soon take over the Sunnis' last stronghold of Tarik Jadideh. The official spoke on condition of anonymity because he was not authorized to speak to the media.
In some cases Hezbollah handed over newly won positions to Lebanese troops, presumably after having made clear to everyone its strength ahead of the next round of negotiations with opponents over the country's political future.
Hezbollah's power was demonstrated dramatically Friday morning when it forced the TV station affiliated to the party of Lebanon's top Sunni lawmaker, Saad Hariri, off the air. Gunmen also set the offices of the party's newspaper, Al-Mustaqbal, on fire in the coastal neighborhood of Ramlet el-Bayda.
Later in the afternoon, anti-government gunmen loyal to a pro-Syrian group attacked and set on fire a two-story building where Hariri's Future TV have their archives. The building, in the western neighborhood of Rawche, is about 100 yards from the Saudi embassy.
With top leaders Hariri of the Sunnis and Druse leader Walid Jumblatt besieged in their residences in Muslim western Beirut, officials of the pro-government majority held an emergency meeting in a mountain town in the Christian heartland northeast of Beirut
After the meeting, they issued a statement calling on the army to take control of the streets and urging Arab and international intervention to pressure the countries that support Hezbollah — meaning Iran and Syria.
"The bloody coup d'etat aims at returning Syria to Lebanon and placing Iran on the Mediterranean," said the statement read by Christian pro-government leader Samir Geagea. "Violence will not terrorize us, but it will increase our resolve," he said.
He said the Hezbollah takeover violated the constitution which governs Christian-Muslim coexistence in Lebanon.
Late Friday, a group of gunmen fired about a dozen bullets at a statue of Rafik Hariri next to the seafront road where he was killed in a massive 2005 truck bombing. The statue was raised in February on the anniversary of the assassination.
Prime Minister Fuad Saniora and several ministers were holed up in Saniora's downtown office surrounded by troops and police.
An emergency meeting of Arab foreign ministers in Cairo to discuss the crisis will be held in two days, said Egyptian Foreign Ministry spokesman Hossam Zaki.
The unrest has virtually shut down Lebanon's international airport and barricades closed major highways. The seaport also was closed, leaving one land route to Syria as Lebanon's only link to the outside world.
Associated Press writer Scheherezade Faramarzi contributed to this report.